We are bummed that we could not host Experience 2020 this year due to the COVID-19 pandemic, but we can bring some of the speakers and professional development resources to you. Virtual mini sessions and information will be posted here. Make sure to check back for updates!
Updated June 10, 2020
When You Can't Just "Be," Be Outside
Mirna Valerio (aka The Mirnavator) has a message after our own hearts: During this time, get outside.
Mirna was scheduled to speak at Experience 2020 and the employer Talent Solutions Conference before the pandemic hit. She was going to share her career trajectory as a framework for the discovery of your "story" and the ability to identify your personal brand.
She's got a little advice for how to live "passion forward" right now.
Valerio is a native of Brooklyn, NY, a former educator, cross-country coach, ultrarunner, obstacle course enthusiast, and author of the recently published memoir, "A Beautiful Work in Progress."
Although she began running in high school, she recommitted to the sport after a health scare in 2008. It was then that her love for running and all its attendant benefits were reignited. She soon started her blog Fatgirlrunning, about her experiences as a larger woman in a world of thinner athletes. Mirna's athletic story was featured in the WSJ, Runner's World, on the NBC Nightly News, CNN, CW Network, and in the viral REI-produced documentary short, The Mirnavator. Her writing has been featured in Women's Running Magazine, Self Magazine Online, Outside Online, and Runner's World Magazine.
Mirna was also chosen as a 2018 National Geographic Adventurer of the Year, a Garmin Woman of Adventure, and was featured in a New York Times article on Body Positivity, "Five People Who Can Help You Love Your Body." She has also been a guest on several major podcasts, including the Rich Roll Podcast, the Strava Athletes Unfiltered Podcast, and the Running For Real Podcast with Tina Muir. Most recently, Mirna was featured on the Kelly Clarkson Show.
---
Professional Development Summer Reading List
Even if you can't see them in person, you can still find inspiration from some of the speakers who were slated to join us for Experience 2020. Each of the books below is written by someone who would have been on hand for the annual young professional's conference and networking events. (We hope to see them – and you – in 2021!)
A Beautiful Work in Progress by Mirna Valerio ("The Mirnavator")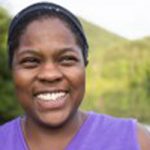 Runners' vocabulary is full of acronyms like DNS for "Did Not Start" and DNF for "Did Not Finish," but when Mirna Valerio stepped up to the starting line, she needed a new one: DNQ for "Did Not Quit."
Valerio has tied on her running shoes all across the country, from the dusty back roads of central New Jersey to the busy Route 222 corridor in Pennsylvania to the sweltering deserts of Arizona. When you meet her on the trail, you might be surprised to see she doesn't quite fit the typical image of a long-distance runner. She's neither skinny nor white, and she's here to show just how misguided these stereotypes can be.
In this prejudice-busting, body-positive memoir told with raw honesty, an adventurous spirit, and a sharp sense of humor, Valerio takes readers along on her journey from first-time racer to ultramarathoner and proves that anyone can become a successful athlete.
The Unlikely Thru-Hiker by Derik Lugo
The Unlikely Thru-Hiker is the story of a young black man setting off from the city with an extremely overweight pack and a willfully can-do attitude. What follows are lessons on preparation, humility, race relations, and nature's wild unpredictability.
Through it all, Derick "Mr. Fabulous" Lugo refuses to let any challenge squash his inner Pollyanna, persevering with humor, tenacity, and an unshakeable commitment to grooming that sees him from Georgia to Maine.
Stalling for Time: My Life as an FBI Hostage Negotiator by Gary Noesner
In Stalling for Time, the FBI's chief hostage negotiator takes readers on a harrowing tour through many of the most famous hostage crises in the history of the modern FBI, including the siege at Waco, the Montana Freemen standoff, and the D.C. sniper attacks. Having helped develop the FBI's nonviolent communication techniques for achieving peaceful outcomes in tense situations, Gary Noesner offers a candid, fascinating look back at his years as an innovator in the ranks of the Bureau and a pioneer on the front lines.
Whether vividly recounting showdowns with the radical Republic of Texas militia or clashes with colleagues and superiors that expose the internal politics of America's premier law enforcement agency, Stalling for Time crackles with insight and breathtaking suspense. Case by case, minute by minute, it's a behind-the-scenes view of a visionary crime fighter in action.
Experience Over Degrees by Rishav Khanal and Alex Strathdee
Your degree may get you in the door of some companies after graduation, but it does not provide you with a tactical roadmap to choosing the right experiences and then crafting them in a way that gets you hired for the job you want.
Experience Over Degrees will teach you about where your passion dwells, knowing relevant topics, developing skills, and having experiences that someone will pay you for down the road. It'll also make you an interesting person who people are drawn to. This is where it all starts, building marketable talents, and then learning how to frame your experiences to directly tie into that market. It's going to take convincing just one company to take a chance on you to break into this market.
Get the book
---
Ride to Work or Play; How to Start Bicycle Commuting
Want to start commuting by bike? (It's the perfect way to end bike month!) Even if you are only moderately comfortable on two wheels, a short bike commute can be pleasurable, stress-free, and a quick way to get from place to place.
Tim Pohlad-Thomas of RIDE Solutions shares tips for how to get started. He is the Outreach and Communications specialist at RIDE Solutions, a program of the Roanoke Valley-Alleghany Regional Commission, where he has been helping commuters find alternative transportation options since February of 2017, including biking, walking, carpool, and transit.
When Tim is not working for RIDE Solutions, he spends his time volunteering with other organizations to help plan events such as Roanoke Go Outside Festival, the annual Experience conference, Experience Outside, and Clean Valley's Riverfest. Along with event planning, Tim is also a member of the Clean Valley Council Board, the 5 Points Music Foundation Board, and the Ferrum College Presidents Innovation Team.
Tim is married with two children ages 7 and 14. Tim has lived in or around Roanoke his entire life spending most of that time in the outdoors, hiking, camping, and in some cases, working. He is incredibly excited to play a part in helping Roanoke get better every day.
Learn more about bike commuting, carpooling, and more from RIDE Solutions or email info@ridesolutions.org.
---
How to Pair Food and Beer Like a Pro
We know a lot of you are practicing your culinary skills with extra time at home. And nothing pairs with food like an amazing beverage.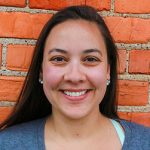 Alex Conner, general manager of Starr Hill Pilot Brewery & Side Stage, is sharing some of her favorites. All of these brews are available to order online and pickup curbside from Starr Hill on Whitmore Avenue.
Pixie Pineapple Gose, available in the Say It Ain't Sour Mix Pack, pairs well with a vibrant summer salad
Ramble On Juicy IPA, available in cans and bottles, pairs well with BBQ chicken
Stay Forever Espresso Stout, available in cans, pairs well with ooey-gooey s'mores
Front Row Golden Ale, available in bottles, pairs well with a big juicy cheeseburger fresh off the grill
Starr Hill was going to be the exclusive beer sponsor of Experience 2020 and the location has hosted previous Experience events.
"I was so excited for Starr Hill to be a part of the 2020 Experience Leadership Conference," Conner said. "Every year this conference brings together like-minded young professionals to connect, grow, and network. It's such a fun and immensely beneficial event for these people trying to better themselves professionally, and I wanted to do what we could to support and help make it successful!"
---
Practice Now: Active Listening for Better Communication
Interpersonal communications are at the core of professional and personal relationships, and its more important than ever, says former FBI hostage negotiator Gary Noesner.
Noesner, author of "Stalling for Time: My Life as an FBI Hostage Negotiator," retired from the FBI in 2003 following a 30-year career as an investigator, instructor, and negotiator. (You might recognize his name from "Waco," which is streaming on Netflix. The series is based on his book.)
A significant focus of his career was directed toward investigating Middle East hijackings in which American citizens were victimized. In addition, he was an FBI hostage negotiator for 23 years of his career, retiring as the Chief of the FBI's Crisis Negotiation Unit, Critical Incident Response Group, the first person to hold that position. In that capacity, he was heavily involved in numerous crisis incidents covering prison riots, rightwing militia standoffs, religious zealot sieges, terrorist embassy takeovers, airplane hijackings, and over 120 overseas kidnapping cases involving American citizens.
Following his retirement from the FBI he became a Senior Vice President with Control Risks, an international risk consultancy, assisting clients in managing overseas kidnap incidents. He currently speaks at law enforcement conferences and corporate gatherings around the world.
He has appeared in numerous television documentaries about hostage negotiation, terrorism, and kidnapping produced by the History Channel, Nat Geo, WE, Discovery, TLC, A&E, CNN, CBS, BBC, American Heroes Network, and others. He has been interviewed in Time, Forbes, The New Yorker, The Washington Post, The New York Times, Roll Call, Washingtonian Magazine, Christian Science Monitor, and other publications.
---
Working From Home Assessment
Are you finding that you are a different kind of worker from home than you were from the office? Learn why.
Take the assessment any time now through April 30 (about 15 minutes) and join the webinar to learn more about your results.
Voltage Leadership Consulting in Roanoke has developed a Working From Home Assessment designed to help you understand how to be an effective worker while working from home. This assessment will produce a report offering personalized tips about how to work effectively based on your behavioral style and how to work with the highs and lows for each of the four factors.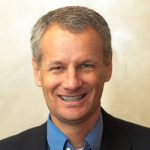 After receiving your report, if you would like to dig a bit deeper, join Jeff Smith for a short webinar on Thursday, April 30 at 3 p.m. The assessment and webinar are free!
---
Managing "Mom Guilt" on Steroids
Balancing working from home with kids comes with challenges, but you can manage it with grace. Reyna Gilbert-Lowry, senior associate athletics director of student-athlete development and senior woman administrator at Virginia Tech, shares how she's making the most of a new routine with tips you can use as well.
Gilbert-Lowry joined the Hokies in 2008 and is responsible for supervision and oversight of the daily operations of the Lombardi Student-Athlete Development Center. Through the Center, workshops and resources are provided to assist student-athletes with preparation for success both in college and after graduation in the core areas of career development, leadership development, and personal development.
---
Project Management Productivity Tip
"Always assign due dates to tasks. With the lack of face to face accountability, it's even more critical now as a project manager to set dates. Be flexible. Your peers (and you!) are having to work weird hours to accommodate families, schools, and all other personal obligations.
An email at 11 p.m. doesn't mean you need to be available but it may be the only time they are."
Kristen Gorman, MHA, PMP, CPPS, is the Clinical Safety Systems Manager with Quality and Patient Safety at Carilion Clinic. She is a Certified Professional in Patient Safety (CPPS), certified Project Management Professional (PMP) and candidate for Masters in Healthcare Administration at the University of Minnesota. Outside of work, she had volunteered the last 6 years with the local PMI Chapter running events and supporting the membership's growth. She has also been in involved with Leadership Roanoke Valley as both a participant and advisor. She is an avid runner and finished her first ultra-marathon, the Blue Ridge Double (52.4 miles).
---
Real Talk About Nutrition During the Pandemic
Jennie Zabinsky, MAEd, RD, a performance nutrition consultant for Virginia Tech Athletics and owner of Bliss Nutrition, has some great tips and advice on how to fuel your body during the COVID-19 pandemic and quarantine.  (We know staying healthy isn't easy at this time and there are a lot of nutrition myths out there.)
Connect with Jennie/Bliss Nutrition on Facebook and Instagram.
---
Working Remote Presents New Challenges, Navigate Them with Ease
Videoconferencing, team chat apps, and virtual meetings are making everyone a little uncomfortable. Working remotely is new for many of us and our aptitudes in technology are front and center. We feel angst as a coworker struggles to get Zoom off mute or when document-sharing isn't so seamless. Learning curves are on display for all to see.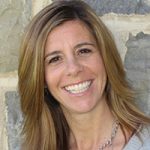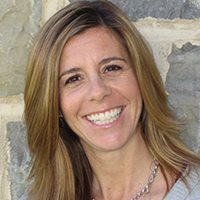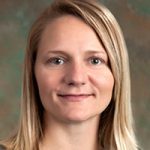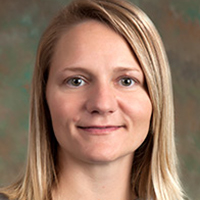 Becca Scott, associate director of professional development and experiential initiatives for Career and Professional Development at Virginia Tech, says it happens everywhere. And in our regional healthcare practices, medical director Amy Doolan explained, many physicians are transitioning to tele-medicine visits.