Videoconferencing, team chat apps, and virtual meetings are making everyone a little uncomfortable. 
And that's OK. 
As a digital native, or someone that works in the technology industry, this can be an exciting challenge. Learning new technology is fun and adds efficiency to your day. 
Working remotely is new for many of us and our aptitudes in technology are front and center. We feel angst as a coworker struggles to get Zoom off mute or when document-sharing isn't so seamless. Learning curves are on display for all to see.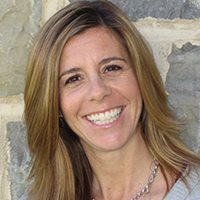 Becca Scott, associate director of professional development and experiential initiatives for Career and Professional Development at Virginia Tech, says it happens everywhere. The key is an understanding that not knowing how to use technology doesn't make someone stupid or bad at their job; it just means they haven't mastered a specific skill or tool yet. 
Think about all the time you or coworkers have spent in meetings trying to figure out how to navigate COVID-19. And you are doing it all with new tools, without time learning and exploring these new platforms and systems. 
Particularly in sectors that are human–based, employees are great at their jobs, but their jobs didn't require them to be great at technology, until now. Employees are dealing with the stress of a pandemic, job responsibilities are changing, and they are learning platforms and technology they never used.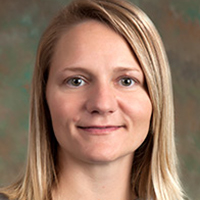 In our regional healthcare practices, medical director Amy Doolan explained, many physicians are transitioning to tele-medicine visits. The same physician you trust wholeheartedly with your health may not be the best at figuring out audio or video technology. It doesn't make them any less of a doctor, just a professional who is embarking on uncharted territory. 
It's important to help coworkers as we all learn new things. Here are some tips to make the transition easier, and limit frustration in an already stressful time: 
Remember, t

hose that are uncomfortable with technology are just as frustrated as those that are comfortable

with new tools

.

Be patient and allow extra time for meetings or virtual appointments. 

 

If you are asked for help, please give it. Yes, those asking could look it up, but

they came to

you

because of an established trust.

 

If you have a knack for technology, now is your time to shine!

S

howcase skills that may have been hidden

and suggest tools that can benefit your team.

 

When planning meeting

s or using new tools

, include a "technology savvy" member of your staff

in conversations. T

hey may

know about

functions you

didn't know about.

 
In this time, we all deserve patience and grace. Not knowing how to use technology doesn't make your boss unqualified, your employees stupid, or your doctor less skilled; it just means that they don't know how to do that one thing yet. But they will adapt and overcome, and we will all grow along the way. 
Want more? The Enterprisers Project has 6 tips to make Zoom meetings better.