MOST ICONIC OUTDOOR DESTINATIONS
in the Roanoke Region
The Roanoke Region of Virginia is that unique combination of a full-service metro with an active outdoor culture. Surrounded by the beautiful Blue Ridge Mountains, the region is your gateway to balanced livability.

We dare you to conquer 1,000 miles of hiking and biking trails, Virginia's second-largest lake, the state's two largest rivers, 25 rivers and creeks, 30+ miles of urban trails, world-class single-track, and destination-worthy fishing. Two of the country's finest outdoor assets, the Blue Ridge Parkway and Appalachian Trail, run through the heart of the region. And all of it is right outside your door.
Get the deets on the region's nine most iconic destinations, but be forewarned…you're gonna want to visit (and possibly make a move).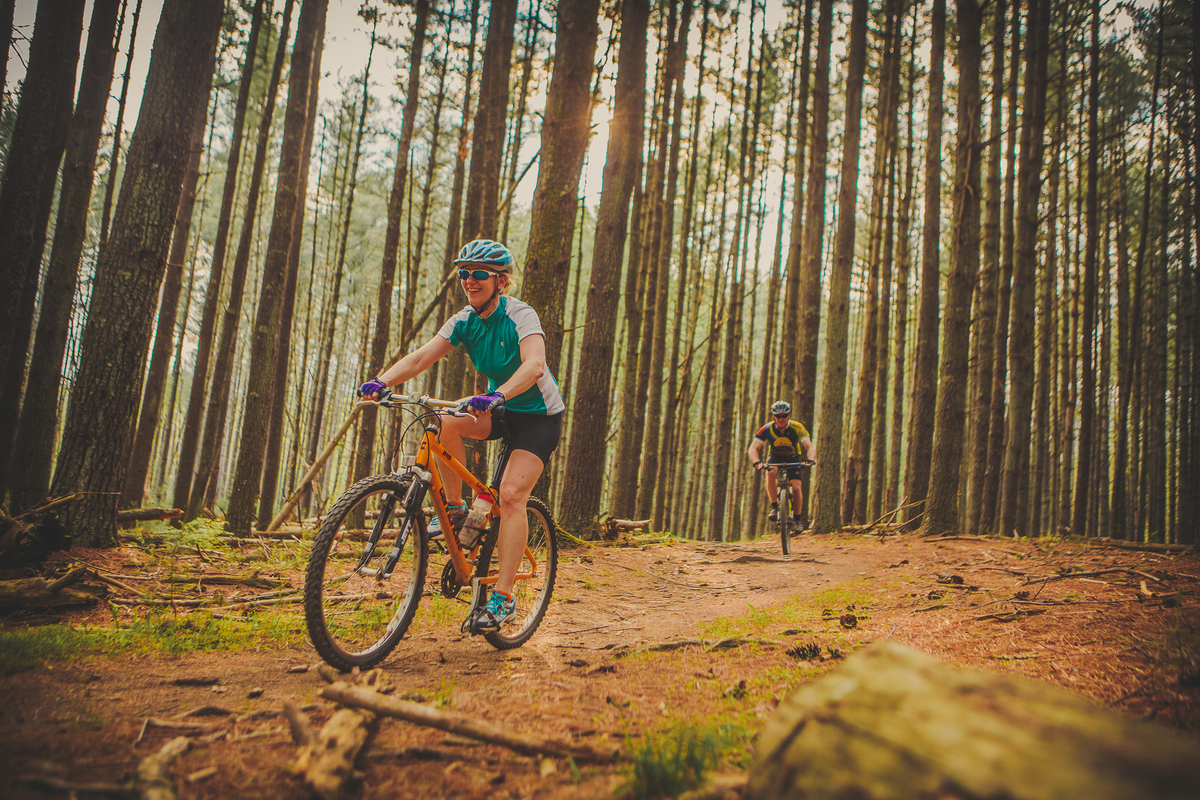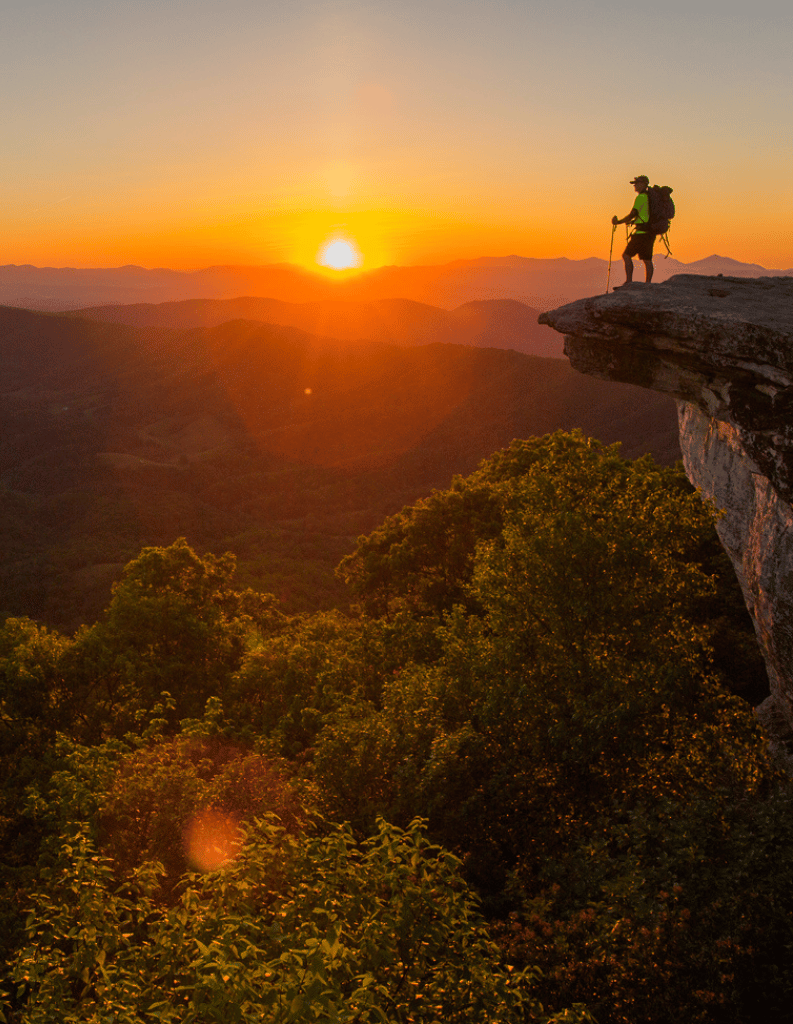 APPALACHIAN TRAIL
If you're a Roanoker, the view of McAfee Knob is one you are very familiar with. This iconic overlook is the most photographed spot along the entire 2,175-mile trail that spans from Georgia to Maine.

Virginia has the most mileage of the Appalachian Trail (AT) of all the states it passes through, with 120 miles of the trail winding through the Roanoke Region. Other top AT hikes in the region include Dragon's Tooth, Tinker Cliffs, Balcony Falls, Devil's Marbleyard and dozens of others.
BLUE RIDGE PARKWAY
Known as "America's Favorite Drive," the 469-mile scenic drive has now become a haven for road cyclists in the Roanoke Region. The parkway follows the Appalachian Mountains and provides some of the most spectacular scenery with campgrounds, walking trails, waterfalls, wineries, and historical sites as great destinations along the way.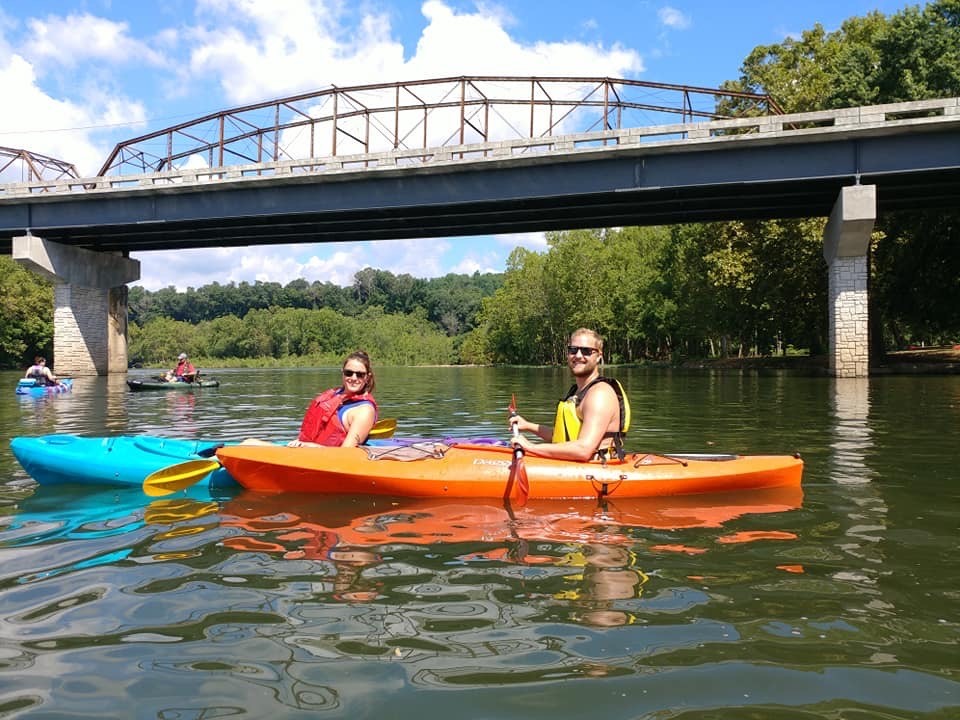 UPPER JAMES RIVER WATER TRAIL
This section of the James River is extremely popular for tubing, canoeing, and kayaking thanks to easy access and fun Class I to Class III+ rapids.

Beginning in Botetourt County and winding through Allegheny and Blue Ridge Mountains on its way to the Chesapeake Bay, the unspoiled beauty has 14 pristine miles with new access points.

Many paddlers and anglers use Twin River Outfitters in Buchanan, VA, as their starting point and gear-rental headquarters.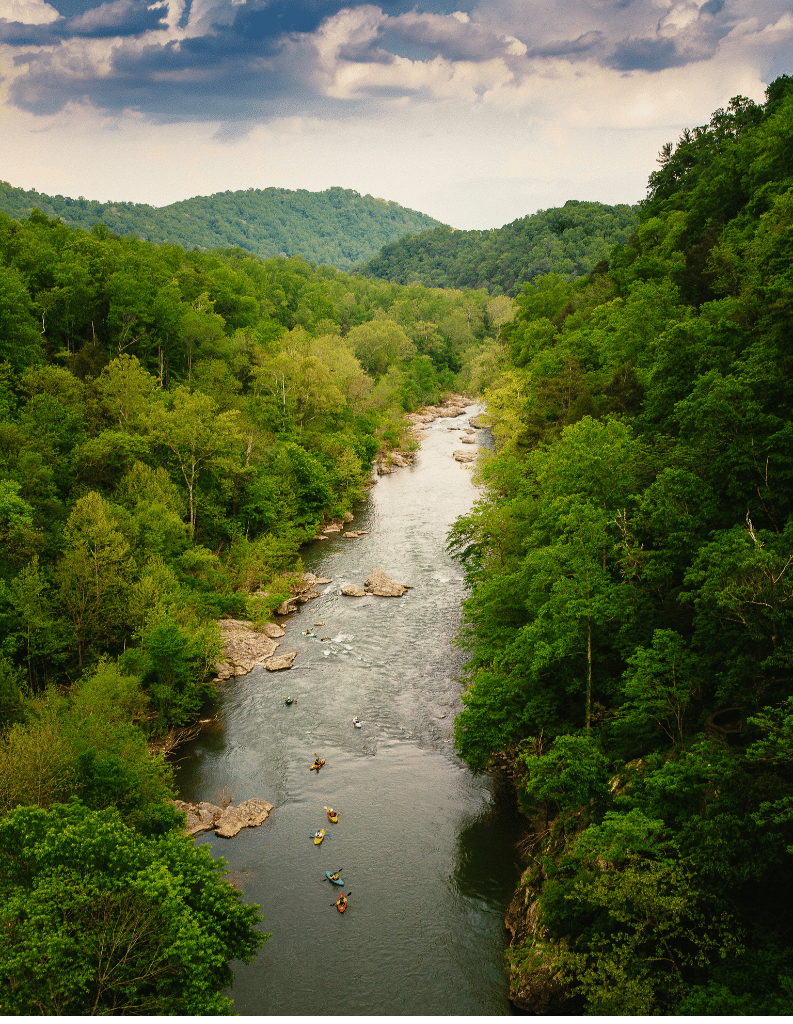 ROANOKE RIVER
The Roanoke River runs directly through the heart of the city and has become a recreational staple since the development of the Roanoke River Greenway which runs alongside the waterway. Businesses and housing developments now feature the blueway, developing access points and overlooks for enjoyment.

During warmer months, you'll see kayakers, tubers, stand-up paddleboarders, and anglers out on the water on any given day. Outfitters like Roanoke Mountain Adventures, Roanoke Outfitting & Adventures, and Orvis make it easy and fun to enjoy this urban gem.

Coming soon is a new in-river kayak park being developed right in the urban core, that will continue to make the Roanoke Region a top outdoor destination.
REGIONAL GREENWAY SYSTEM
The Roanoke Region is home to more than 30 miles of urban paved pathways that connect the area's natural beauty to its charming neighborhoods and vibrant downtown. You can find sections of greenway in Roanoke County, City of Roanoke, City of Salem, Town of Vinton, and Botetourt County.

The region's greenway system has been a transformational asset, allowing residents to travel to restaurants, breweries, parks, playgrounds, retail hubs, concert venues, the zoo, and even school and work via bike. This asset is often cited as one of the top reasons folks move to the Roanoke Region.
DOUTHAT STATE PARK
Douthat State Park was named one of the nation's 10 best parks by Outside Family Vacation Guide. Located about one hour from downtown Roanoke in Virginia's Nestled Highlands, the park is packed with family fun.

In addition to a swimming beach, boat rentals, cabin rentals, RV and campsites – some refer to it as the Disneyland of mountain biking. 43 miles of wooded trails reward riders with grand views and long flowing descents.
SMITH MOUNTAIN LAKE
Smith Mountain Lake is Virginia's second-largest lake and an oasis for travelers from all over the globe. The lake spans over 40 miles and is surrounded by 500 miles of shoreline. Thanks to the outstanding boating, sailing, water skiing, stand-up paddling, swimming, and fishing – the lake is the region's most popular tourist attraction.

The waterfront state park also makes visiting affordable with overnight camping and RV trips, and features a swimming beach, hiking trails, picnic shelters, meeting facilities, fishing docks, and a marina with boat rentals.
JACKSON RIVER SCENIC TRAIL
The Jackson River Scenic Trail is a rails-to-trails project that allows easy access for walkers, joggers, bikers, and anglers amid the beautiful mountain scenery in the Alleghany Highlands. The crushed gravel path is 17 miles long and runs from Covington to Lake Moomaw, and hosts popular cycling and running events throughout the year.

The Jackson River itself flows 43.5 miles and is an excellent smallmouth bass, rock bass, rainbow trout, and brown trout fishery. There are several outfitters offering kayaking, canoeing, tubing, and bike rentals on the scenic Jackson.
For more information about our region's epic, outdoor amenities visit RoanokeOutside.com and follow them on Instagram @Roanoke-Outside.

You can also find more resources at VisitVBR.com as well, and don't forget to join our e-newsletter for bi-monthly guides to the region, employer tools, professional development advice, events, and more.