Co-Working Your Way to the Top
Folks are moving to the Roanoke Region for the low cost of living, affordable housing, endless outdoor activities (right outside your door), bike-ability, burgeoning food scene, and more. Now that you can work from anywhere, why wouldn't you live in a place where you can have the community without the commute?
Encircle yourself with creative minds and inspiring surroundings at one of the region's top co-working spaces. These spaces were built with intention to provide community, creativity, and connectivity for those without the traditional office job.
---
– The Collective –
The Collective is a project of The Humble Hustle Company, a non-profit devoted to empowering black youth and connecting diverse communities by creating innovative, inclusive spaces that inspire hope and promote giving. This space certainly inspires and has instantly become a hub for culture, artistry, and creativity.
The Collective offers membership that includes an intimate remote working space, free parking, 24-hour access, use of printer/copier, access to retail space, gym studio, creation station, outdoor patio, and podcast studio. They offer student rates, daily rates, and event rentals.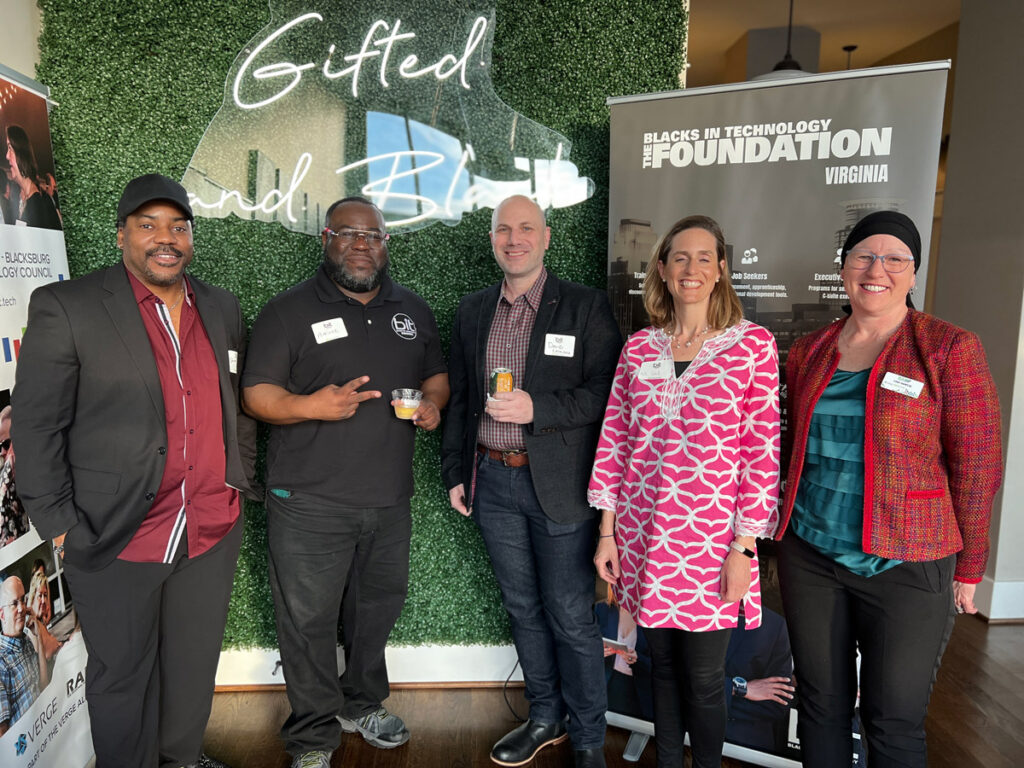 ---
– The Quarters –
If you're looking for your very own Mad Men-esque dwelling, then look no further. The Quarters is a mid-century modern dream come true that marries a work-from-home feel, your favorite coffee shop, and a powerhouse board room altogether.
Membership includes 24-7 access to their high-concept work lounge, conference rooms, laser-fast internet, printing services, premium local RND Coffee, and curated member events. You can also rent private offices with Herman Miller Aeron chairs, and use these nifty old phone booths turned into video conference mini-spaces.
---
– CoLab Roanoke –
As the OG co-working space for the Roanoke Region, the CoLab in the popular Grandin Village neighborhood within the City of Roanoke, has been leading the way when it comes to entrepreneur spaces, group thinking, and community engagement for nearly a decade.
Membership includes 24-7 access, library access, parking, coffee and kombucha, speedy wifi, printing and copying services, and access to a shower and a kitchen. There are two large conference rooms, three smaller meeting rooms, and a recording studio. CoLab also hosts events and conferences and has student rates.
---
– The Williamson –
The Williamson coworking office space motto is "camaraderie with privacy". Their "desk away from home" options are in a bright, open space that still offers options with doors or little nooks. They are affordable, practical, and convenient spaces where you can sit down, plug in, and work away. They offer daily, weekly, monthly, or yearly rates for their desk hotels, private offices, and conference rooms.
---
– @IT Offices –
LOCATIONS IN VINTON AND CAVE SPRING
AITOFFICES.COM
The @It Offices have locations in both Vinton and Cave Spring where members get a "Dedicated Desk" (DD). The benefit of a DD space is you can set up shop and have a place to store your items, even if you don't have a permanent office location. Collaborate with other entrepreneurs/solopreneurs and expand your network.
---
– Venture Studio Hub –
Venture Studio Hub is conveniently located on Route 220 between Martinsville and Roanoke. They offer private offices, micro-offices, flex space, a conference room, and rentable event space.
---
Know of a great co-working space not shown here? Shoot us an email and we'll add it!