Chris Runyon is a public relations and communications manager with the Better Business Bureau serving Western Virginia. He is a graduate of Patrick Henry High School and James Madison University. Chris resides in Roanoke City with his wife and new puppy. We asked Chris some questions about what brought him back to the Roanoke Region, and a few of his favorite things about living here.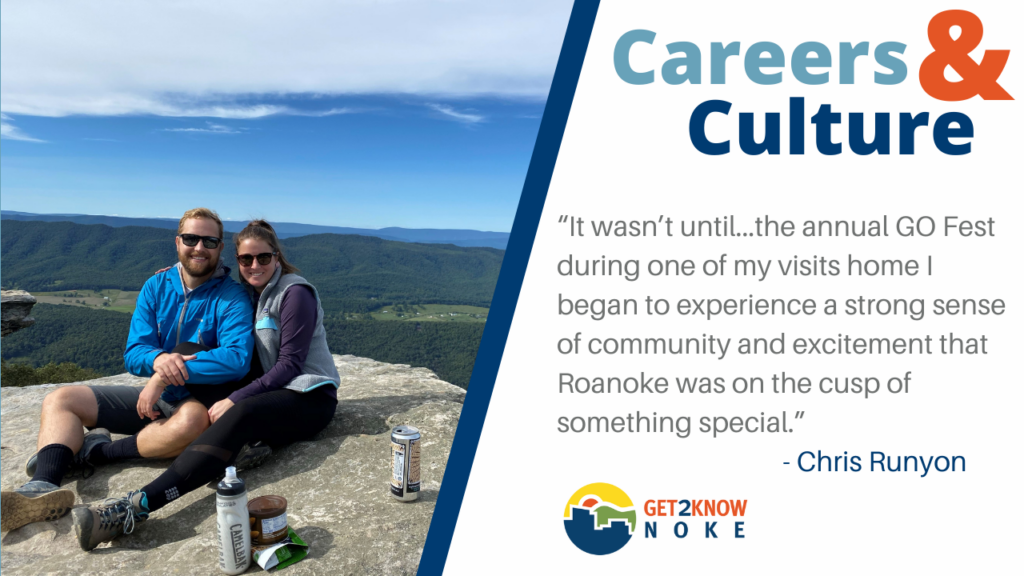 ---
Where were you before you returned to the Roanoke Region? What was the catalyst for your return?
For six years, I lived at 10,000 feet in a small town outside Breckenridge, Colorado. Most Colorado transplants speak ill of their hometowns; that was never my story. I've always liked where I grew up. But it wasn't until I was at the annual GO Fest event during one of my visits home I began to experience a strong sense of community and excitement that Roanoke was on the cusp of something special. I wanted in early and ultimately moved back to be closer to my family, who still lives nearby.
How do you think the Roanoke Region has shifted or transitioned in the last 10 years?
Roanoke was built around the railroad, with Norfolk Southern playing a significant role in the surrounding area. It's been neat to see Roanoke transition from "trains to brains" with the healthcare industry and strategic partnerships with local universities adding opportunities for our community. With more students and young professionals increasing the demand, small businesses answered by filling leases of long-term vacancies in downtown Roanoke. The revitalization of downtown Roanoke truly brought life back into this city.
What do you think makes this region attractive from a livability perspective?
The cost of living and access to outdoor recreation are two things that make this region incredibly attractive. I came to terms quickly that where I lived in Colorado wasn't feasible to start a family and live comfortably. Colorado residents frequently say they're richer in different ways. I'd say why choose? You can have both right here in the Greater Roanoke area.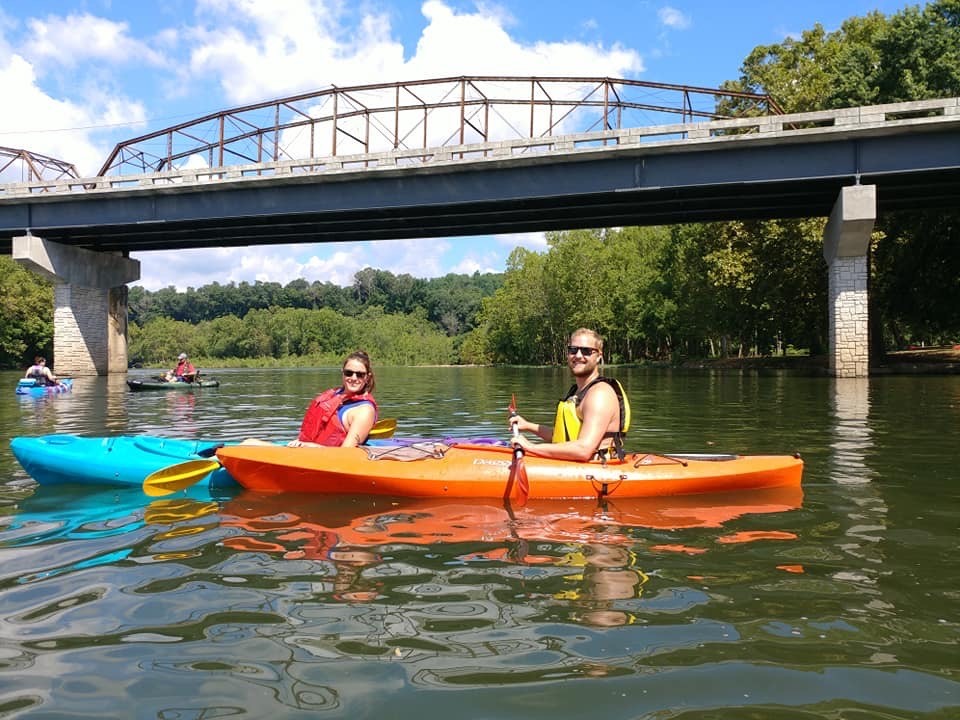 Currently, what is your favorite food and beverage establishment in the region you think people should try?
I support businesses that are investing in their backyard. Go check out Bloom Restaurant & Wine Bar and RND Coffee Lounge. Not only are they putting out some fantastic food and drinks, but they're the change we want to see in our community.
Any words of wisdom, advice, or encouragement to other "boomerangs" considering a move back to the region?
Don't wait. The secret is out.
What do you think about the real estate market here and current revitalization projects in our communities?
I love the way neighborhoods are becoming more micro-communities. Wasena's main street revitalization project has trickled over to Old Southwest which is also squeezed by downtown's revival. Just look at Day Avenue; every house is getting flipped. Downtown Vinton proper has seen incredible growth. Of course, any neighborhoods close to Roanoke Memorial or access to Greenways and Blueways will be the next opportunity for real estate investment.