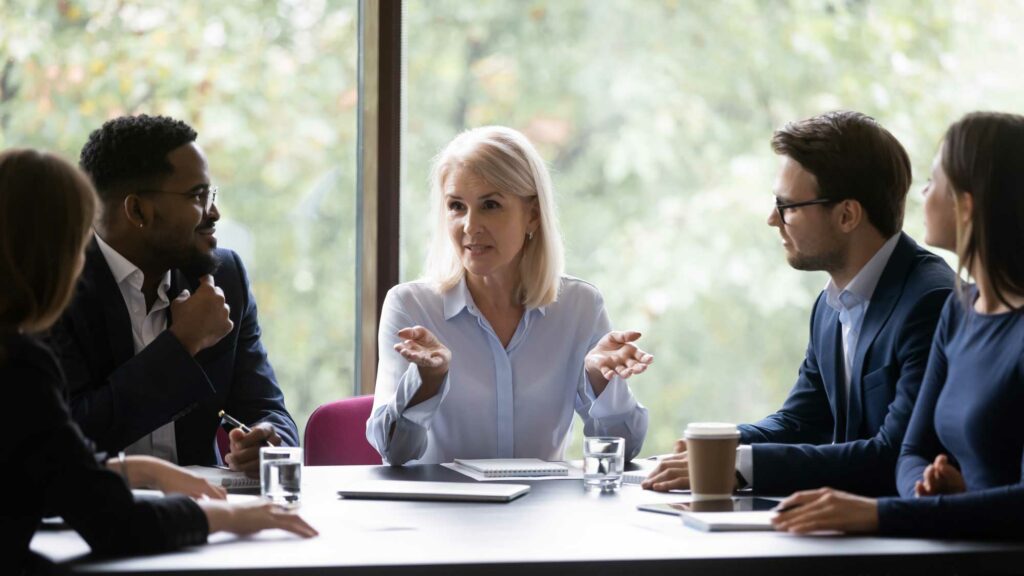 A new, regional job board launched today on Get2KnowNoke.com, the talent attraction arm of the Roanoke Regional Partnership.

A job board is a webpage used by employers to advertise their job vacancies to job seekers, and this regional version pulls opportunities for all regional employers and offers special filtering tools making it easier to use.

The Get2KnowNoke site is free for employers and job seekers to use and includes listings for all companies in Roanoke, Franklin, Botetourt, and Alleghany counties, the cities of Salem, Roanoke, and Covington, and the town of Vinton. Job seekers can filter jobs by job category, employer, or use the search bar to filter by key terms.
"While there are many job sites specific to one town or one employer, the Partnership identified that our region was lacking a user-friendly tool for job seekers and employers that encompassed our entire labor shed, said Julia Boas, director of talent strategies for the Roanoke Regional Partnership. "Now technology exists that allows us to keep listings up to date without employers having to lift a finger."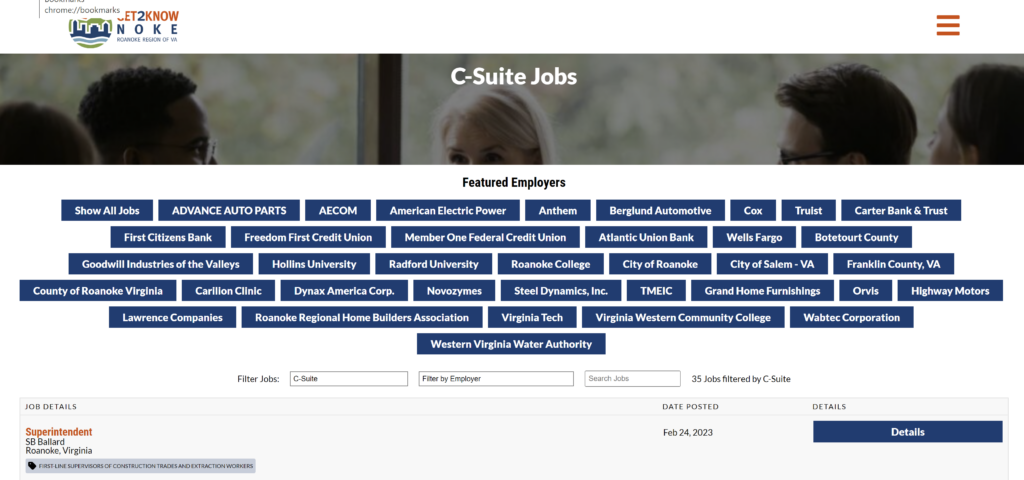 Currently, 8,164 job listings are populating the jobs board, which are pulled from the best-in-class platform Jobs EQ. Jobs EQ uses website crawling technology to scrape data from over 14,000 websites daily, including top sites like LinkedIn, Indeed, and ZipRecruiter. If any employers' listings are not showing, their internal websites can be submitted to Jobs EQ.

As part of the Thrive 2027 plan, the Partnership recognized the importance of expanding the Roanoke Region's ability to attract and retain in-demand talent as one of the top priorities over the next five years. In addition to developing web assets like the jobs board, Get2KnowNoke focuses on marketing and brand-building around the talent narrative, as well as supporting the advancement of the education pipeline and workforce development initiatives.

An entirely new talent portal, currently being developed in collaboration with the Greater Roanoke Workforce Development Board thanks to a grant from GO Virginia, will feature livability assets, neighborhood guides, employer resources, internships, and networking opportunities with a scheduled finish date of early 2024.

With the current demand for qualified labor at an all-time high, employers need to remove any barriers for potential talent looking to relocate to the region. This tool, coupled with the development of a more robust website, will provide all the resources a prospective resident may need in one place.

"Now that we've developed this useful tool, we can promote it to potential employees in key markets where we know that people are leaving to move to Roanoke, or places that have a labor-pool density with skills our employers are seeking," said Boas, "We expect the site to become the go-to resource for regional job opportunities and intend to glean valuable insights into the demographics of people using the site."
You can view the jobs board by going to https://get2knownoke.com/jobs-board/ – If employers have questions on how their listings appear, they may contact julia@roanoke.org.