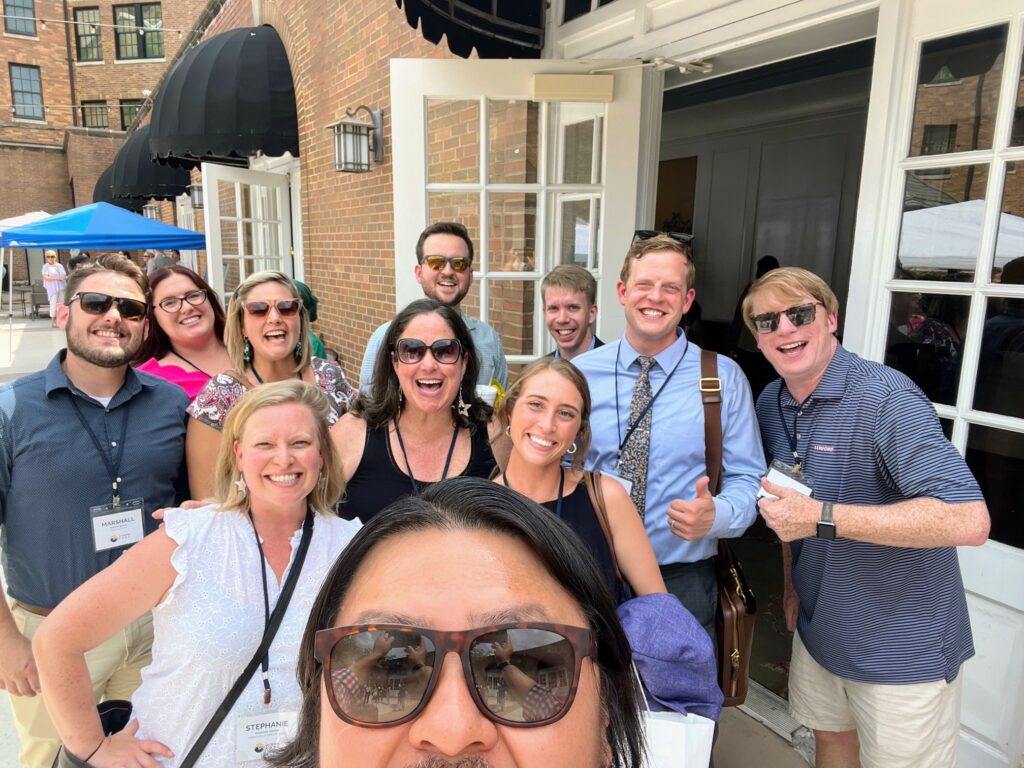 On Monday, June 13, professionals from all over the Roanoke Region could be found listening to speakers, talking with peers, and engaging with other professionals. This was Get2KnowNoke's 2022 Experience Conference, the region's annual professional development conference for students, professionals, and job seekers. For the first time in two years, attendees were grateful to finally meet face to face and connect with one another while soaking up all the conference had to offer. "I couldn't be more thankful to those that made this year's conference a success," Taylor Johnson, director of Talent Attraction said. "From the speakers to our volunteers, I felt the day was a great representation of what the future holds for Get2KnowNoke".
Held at the Hotel Roanoke and Conference Center, over 140 people registered for a day of thought-provoking speakers, networking, and professional development. Delegate Sam Rasoul kicked off the day with a rock-paper-scissors tournament. This set the tone for what would be an energetic and engaging conference. Speakers shared expertise from a variety of topics like pivoting during challenging times, attracting and retaining Gen Z employees, and the importance of a strong small-business community. However, what was probably the most impactful presentation came from the keynote speaker, Archie Messersmith-Bunting.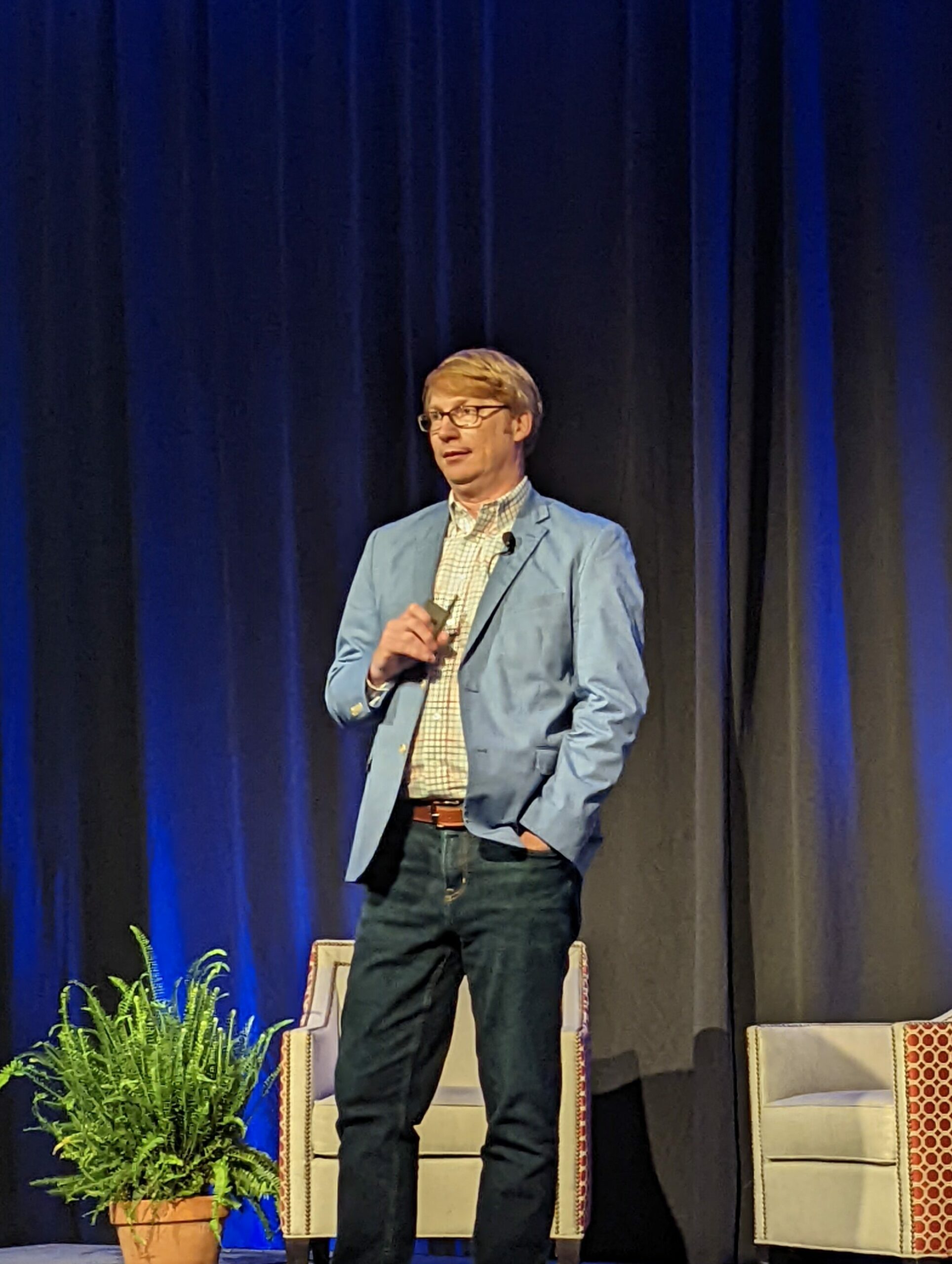 Archie, AKA the Feelings Guy, gave an impassioned and topical speech about the importance of mental health awareness. He explained the pitfalls of ignoring our feelings, discussed recognizing and talking about our feelings, and gave us practical and easy-to-implement habits for getting ourselves into a healthier state of mind. These little changes can have large impacts in both our personal and professional lives. Mental health is a topic rarely talked about in professional settings, but it clearly resonated with this audience. One attendee said, "When I sign up for a conference, I want to walk away inspired and motivated to imbed new techniques into my work. Archie's presentation was that inspirational message for the day."
New this year was the Thrive Market, an exclusive outdoor shopping experience featuring local small businesses. The idea came from the conference's "pivot" theme. The small business community faced several challenges over the past few years, and they were able to adapt and pivot, resulting in continued success. "I believe entrepreneurship is part of the fabric that makes our region so special," Johnson said. "Because of their tenacious spirit, I felt it was important to showcase the small business community at the conference." Despite hot temperatures, attendees enjoyed patronizing these small businesses while sipping on a Deb's Frozen Lemonade, courtesy of Get2KnowNoke. Of the market, one attendee noted, "I love supporting small business! I have shopped with almost all of these folks and will continue to support!"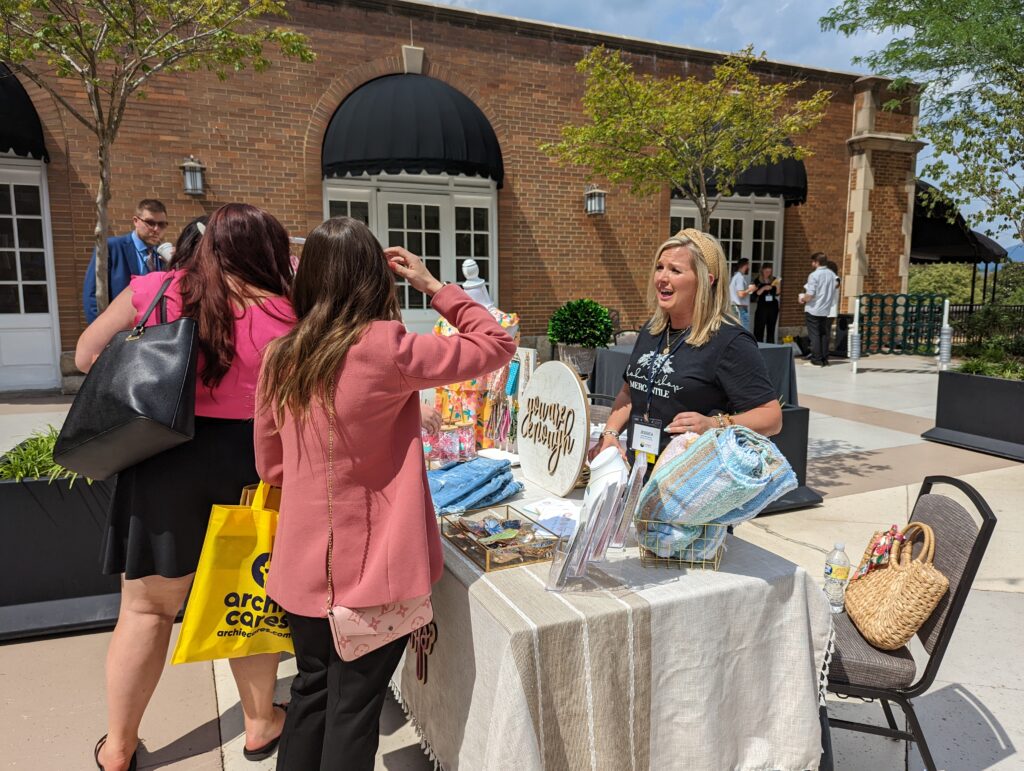 Thanks to attendee feedback, steps are already in motion for Experience 2023. We're already discussing themes, venues, speakers, and increasing capacity. If you haven't had a chance, please fill out our survey by clicking here. We're grateful to all who helped make this conference possible, and we can't wait to do it again next year. In the meantime, stay tuned for other Get2KnowNoke events coming up, including our quarterly Roanoke Regional Professionals Network socials and the summer internship program. You can learn more by following us on Facebook, Instagram, LinkedIn, or by registering for our monthly emails by clicking here.